Zantida brings together significant technical expertise and strategic market knowhow to help build and support our clients' business ideas. From the initial planning to helping go live, we partner hand in hand with them, adding impetus to their imaginations,designing, building and implementing state of the art travel software solutions that will not only meet their customers' immediate travel needs but will go above and beyond to integrate and bring to the table other related value added services that they cherish the most.
Our services have helped our clients cut down operating time and cost. We not only help them keep their existing customer base by empowering them with cutting edge technology but also come up with other strategic value added service plans, from time to time, that will help increase their awareness and expand their presence. We strictly adhere to industry standard practices and make use of the latest technological advancements to ensure we keep delivering the best of service to our clients.
Services
Meeting our clients' requirements end to end has been one of our key objectives and in the pursuit we have been identifying their various needs and expanding our portfolio of services.
Zantida currently offers:
Product development expertise and 24/7 technical support for both GDS and non GDS clients

24/7 helpful, friendly and efficient call centre support
Real time uninterrupted access to GDS information for our non GDS clients

Product Pricing, Benchmarking (against Competitors) Services, Product Research and Expert Advice
How We Work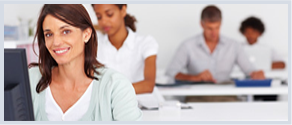 "Hand in hand ... from inception to implementation..and beyond... "